2017 CrossFit Invitational Breakdown
2017 CrossFit Invitational Breakdown
Here's a full breakdown of the 2017 CrossFit Invitational teams and storylines!
Nov 4, 2017
by Armen Hammer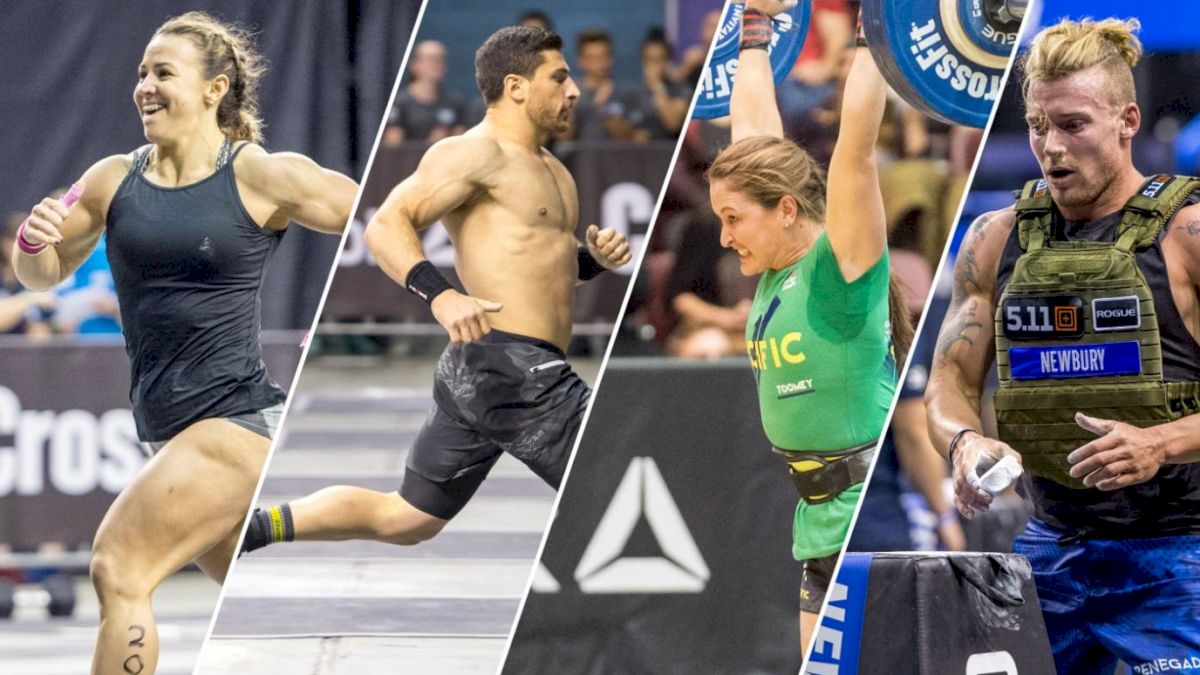 The time has arrived for the 2017 CrossFit Games Invitational. This year is set to put on a show with the host location being down under in Melbourne, Australia.
Team USA
Let's start with Team USA led by Coach Adam Neiffer. Neiffer isn't a household name but he has nine CrossFit games affiliate cup appearances making him the top affiliate competitor in CrossFit Games history. His success and team experience have made him nothing short of overqualified for the job.
Team USA is stacked with a stellar lineup of games athletes. On the female side is 2017 Fittest Woman in the United States Tennil Reed-Beurlein, joined by the beast from the east Kari Pearce, who is the only returning member from 2016's Team USA. Both of these ladies gave solid performances at the 2017 Crossfit Games finishing in the top 10 in their division.
As for the men's side, we have Bames veterans Noah Ohlsen and Scott Panchik. These two are no strangers to the competition floor, but have Rich Froning and Ben Smith's big shoes to fill. With only one returning member from the 2016 Invitational, this foursome of athletes should make for an interesting weekend of competition.
Team Pacific
2017 Team Pacific is packed with a powerful bunch of Aussies. With the 2017 invitational being held in Melbourne, team Pacific gets the home field advantage.
Coaching Team Pacific this year is none other than young gun James Newbury. Pacific is the only team this year whose coach is also a competitor. Newbury is a two-time Games veteran with his best finish being 23rd in 2017.
The Pacific team is locked and loaded with a whole of muscle. On the female side, Pacific has 2017 Fittest Woman on Earth Tia-Clair Toomey and 2017's 2nd place finisher Kara Webb. Both of these females have had their best year so far heading into the Invitational.
The ladies of Australia will be joined by Rob Forte, a former Invitational coach and veteran competitor, as well as veteran Competitor/first time Coach James Newbury. With this being the second year these four are competing together will the chemistry be there to take it all the way?
Team Europe
Can they do it again? Team Europe comes into 2017 with hopes of holding on to their 2016 title with some new faces.
Team Europe is coached by the legendary Samantha Briggs, who is coming back for a second year as Team Europe's Coach, and has already proven herself by leading the 2016 team Europe to the Invitational title. Briggs is one of the top known athletes in the community and has the brains and mindset to bring the team back for a second year win.
There were a few changes this year to Team Europe from the 2016 team. They lost Katrin Davidsdottir but have gained the always popular 2017 third place finisher Annie Thorisdottir who is no stranger to competition. Alongside her is new California resident Sara Sigmundsdottir and veteran to the team who is ready to keep the title in Europe.
As for the gentlemen, we have Bjorgvin Karl Gudmundsson who is the only male returning to the team, joined by Jason Smith, the rookie from South Africa. Hopefully Coach Briggs has done enough to ensure this team will bring the cup back to Europe for a second time.
Team Canada
Team Canada has a chip on their shoulder coming into the 2017 CrossFit Games Invitational. Finishing dead last in 2016 Team Canada has everything to prove and nothing to lose.
Coached by the one and only Camille Leblanc-Bazinet, this could be Canada's year. Camille has a star-studded team of athletes and if coached correctly will be a force to reckon with.
Heading the team is veteran Carol-Ann Reason-Thibault who finished 15th at this year's games and is a veteran on Team Canada. With the loss of Michele Letendre, Canada decided to get the next best thing Alessandra Pichelli. Pichelli's strength just might be what Canada needs to bump them to the top of the leaderboard.
On the men's side, we have the Bash Brothers from Canada Brent Fikowski and Patrick Vellner. The two finished back to back at the games this year with a 2nd and 3rd place finishes. With the new addition and the pressure of 2016's devastating finish, could this be the year Canada breaks free?