2018 Reebok CrossFit Games
Tia-Clair Toomey: 2018 CrossFit Games Champ & New Face Of Female Fitness
Tia-Clair Toomey: 2018 CrossFit Games Champ & New Face Of Female Fitness
Tia-Clair Toomey did more than win the Games. She has become the leader of the female fitness field.
Aug 7, 2018
by Roger Lockridge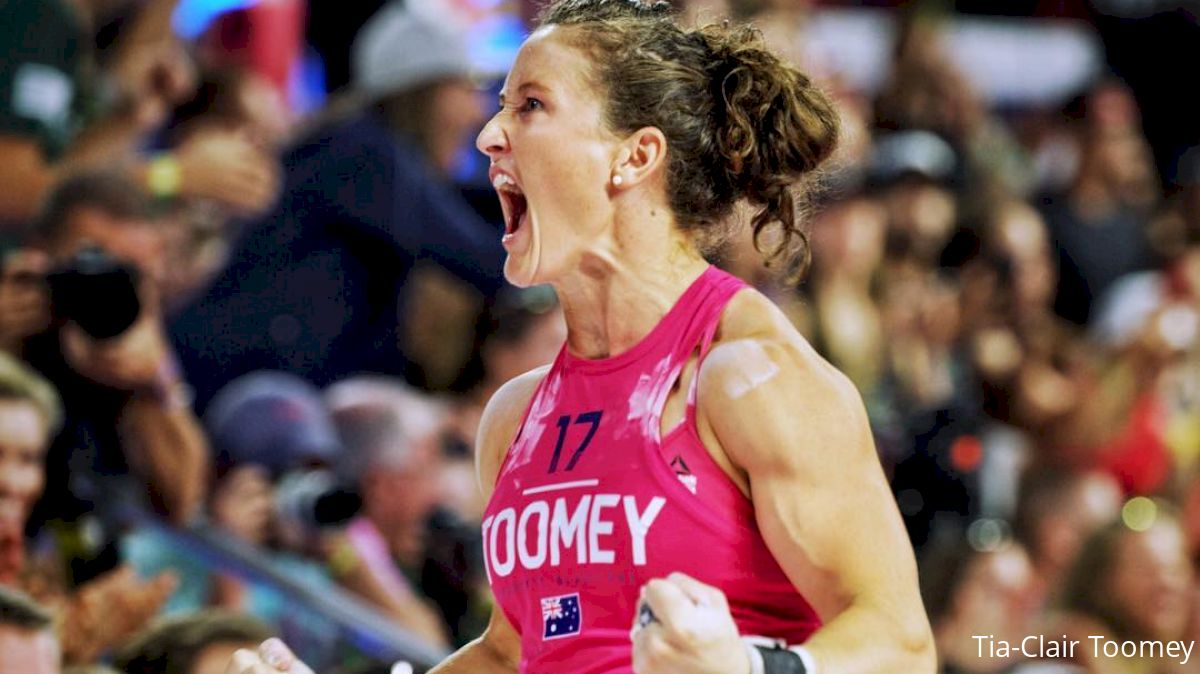 Tia-Clair Toomey did more than win the Games. She has become the leader of the female fitness field.
When you were watching the 2018 Reebok CrossFit Games out of Madison, Wisconsin, you saw more than you think you did. You didn't just see Tia-Clair Toomey clinch her second consecutive championship. The Australian athlete did much more than that.
The argument could be made that clinching that victory capped a year that has seen her rise from new kid on the block to the face of female fitness. Toomey's performances and commitment to achieving her best could be a shining example of what anyone can do when she or he can make a great commitment. Her results speak for themselves every time she has stepped up to an event since the 2016 Olympics in Rio. If you look at all the evidence to support the case, you'll be hard-pressed to create an argument against it.
She's The Only Woman To Finish In The Top 15 Of Every Event
There were 40 women competing in 18 different events at this year's Games. Toomey's lowest placing was 14th in the Marathon Row. No other woman in the field can make that claim. That level of consistency left very little doubt who would emerge victorious in Madison.
She's The Third Woman To Win The Games Twice
Think about this. If you qualify to compete in the CrossFit Games, you're among the elite on planet Earth! That means those few who become champions are in a class all their own. So to say she is one of only three people ever to win it twice means she's basically on the podium of best to make it to the podium.
She Beat Three Former Champions For The Second Time
Now that we've established that she's only the third woman to win it twice, consider that this year she beat the other two — twice. Both Katrin Davidsdottir (third) and Annie Thorisdottir (fifth) were in the running early on before Toomey pulled away. She also beat 2014 champion Camille Leblanc-Bazinet.
Last year, Toomey defeated Davidsdottir, then the reigning champion, as well as Thorisdottir and 2013 champion Samantha Briggs. Leblanc-Bazinet was in the competition but withdrew before the end. So technically Toomey beat four champions in 2017.
She Was Beating The Men At One Point
Need more proof of her dominance? Let's examine the Madison Triplus event from this year: the 500m swim, 1000m paddle, and 2000m run. She beat everybody in the field. No, I don't mean the women only. She beat everybody! The first man to finish that event, Dean Lindor-Leighton, did so in 26:37. Toomey did so in 25:35.
Not Even Her First Major Win This Year
The CrossFit Games is a very big stage to compete on and win. Most people dedicate their lives to make it to that event. For Toomey, this wasn't even her first major victory in 2018! No, I'm not talking about the Open or Regionals.
Earlier this year Toomey competed in the 58kg category in weightlifting at the Commonwealth Games, which includes athletes competing from over 50 different countries within the Commonwealth of Nations. Keep in mind that Toomey competed in the 2016 Olympics for Australia in weightlifting, so she's used to the big platforms. Toomey took gold in that event by performing a 114 kg (251 pound) clean and jerk to clinch the win by 1 kg over Canadian Tali Darsigny. So her win in Madison was the second major international victory of the year.
She's Already Focused On 2019
One would think that after a 2018 like that Toomey would take some time off to enjoy herself and relax. However, she clearly has no intentions of resting on her laurels and feels she has much more to do. When she was asked for her thoughts about her victory at the Games this year, her answer is a clear indication of where her mind is at.
"It was an incredible week competing alongside such phenomenal athletes. I can't wait for next year!"
---
Roger Lockridge is from Lewisburg, WV. His work has been featured on numerous platforms and magazines in the fitness industry over the last 10 years. You can find him on Twitter and Instagram @rocklockridge.