CrossFit Games Teams Rosters Announced
CrossFit Games Teams Rosters Announced
The CrossFit Games has announced the official rosters of the teams that will be competing in Madison next month.
Jul 10, 2019
by Roger Lockridge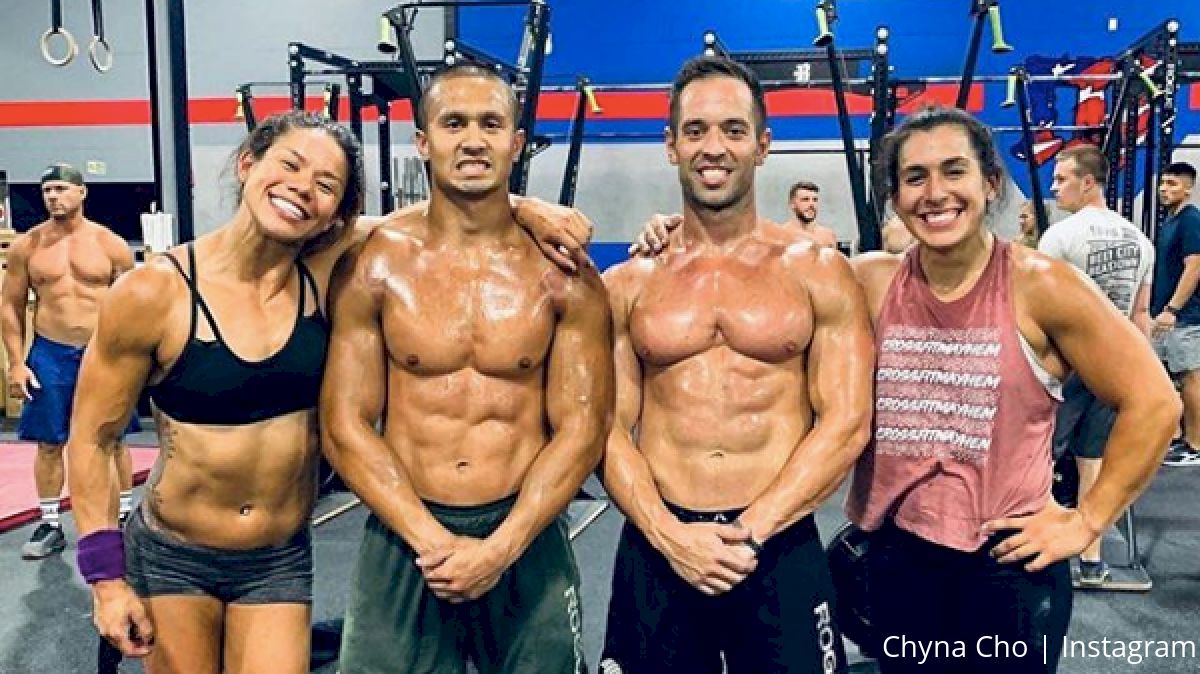 Most fans who watch the CrossFit Games have their favorite male and female athletes, but those aren't the only competitions in Madison. Some of the most exciting action you will see this year will come from the team events.
Earlier this week, CrossFit announced the rosters of each team that qualified through the Sanctionals over the course of the 2019 season. Fourteen teams earned their way through to the Games by either winning one of those events or by being the highest finishing team not yet qualified. The Italian Showdown did not have a team competition, which is why it's not on this list.
About the Teams
Each team was required to have two men and two women to compete. They were allowed to have up to two alternates selected but it wasn't required, so you will see some teams that have one or two alternates and some that don't have any. If an alternate is to join the team by replacing a selected member, that athlete must be chosen before they arrive in Madison to check-in.
Former Champions & Notable Athletes Included
Among those competing as team members are three former Games' champions. Four-time Fittest Man on Earth Rich Froning Jr. is a part of Mayhem Freedom, and 2015 champion Ben Smith is on that same team as an alternative.
There is also a former Fittest Woman on Earth who has joined a team. 2014 winner Camille Leblanc-Bazinet is one of the members of CrossFit Krypton. Rasmus Andersen isn't a former champion, but he did finish eighth in the men's field last year. This year he will be a part of Invictus. Alexis Johnson, who placed 19th overall in the Open this year, is a part of Don't Stop.
The Rosters
Each team will be listed by name with members and alternatives in the order of the Sanctional event they won. Who do you think will leave Madison as the 2019 Fittest Team on Earth?
Dubai CrossFit Championship - Invictus
Rasmus Anderson, Tommy Vinas, Lauren Fisher, Regan Huckaby
Alternates: Mitch Wagner and Jenn Ryan
Wodapalooza – Crossfit Krypton
Alec Smith, Cody Mooney, Jessica Griffith, Camille Leblanc-Bazinet.
Alternate: Adam Klink
Australian CrossFit Championship – Project X
Brandon Swan, Khan Porter, Jessica Coughlan, Harriet Roberts
Alternates: Matthew Reilly and Justine Beath
Fittest in Cape Town – CrossFit Vondelgym
Jeremy Reijnders, Sven Verheul, Nienke van Overveld, Sigrid Koolhaas
Alternates: Daniel Colpo, Linda Keesman
Strength in Depth UK – Central Beasts
Zach Sowder, Joseph Tortora, Nicole Holcomb, Emma Chapman
Alternates: Ryan Sowder, Alison Scudds
Mid-Atlantic CrossFit Challenge – Don't Stop
Travis Williams, Rogelio Gamboa, Jennifer Smith, Alexis Johnson
Alternates: Jordan Cook, Zoe Pond-McPherson
Asia CrossFit Challenge – Mayhem Freedom
Rich Froning Jr., Dre Strohm, Tasia Percevecz, Chyna Cho
Alternates: Ben Smith, Haley Adams
Reykjavik CrossFit Championship – Team JST Complete
Jak Cornthwaite, Steven Fawcett, Helena Collins, Jayne Eadie
Alternate: Benjamin Massey
Brazil CrossFit Championship – PRO1
Joe Scali, David Fontaine, Lorraine Allard, Manon Lesur
Alternates: Alexandre Caron, Chloe Gauvin-David
Down Under CrossFit Championship – X-Terminators
Rob Forte, Zeke Grove, Kate Gordon, Danielle Jenny
Alternates: None
Rogue Invitational – OC3 Black
Joe Piersanti, Luke Schafer, Andrea Nisler, Taylor Williamson
Alternates: Colin Cartee, Nicole Chovan
CrossFit Lowlands Throwdown – CrossFit Alioth
Phil Hesketh, Alexander Elebro, Mia Akerlund, Synne Krokstad
Alternates: Viktor Langsved, Louise Wickstrom
Granite Games – Invictus X
Wesley Rethwill, Sam Dancer, Margaux Alvarez, Kristi Eramo
Alternates: Justin Ahrens, Hayley Murillo
French Throwdown – Invictus Boston
Tola Morakinyo, Craig Kinney, Kelsey Kiel, Kaitlyn Kassis
Alternate: Royce Dunne
---
Roger Lockridge is from Lewisburg, West Virginia. His work has been featured on numerous platforms and magazines in the fitness industry over the last 10 years. You can find him on Twitter and Instagram.