Create a free account to unlock this article!
Get Started
Already a subscriber? Log In
We are just days away from finding out who 2019's Fittest Man on Earth will be, so before competition kicks off in Madison, let's take a look at the three top athletes on the men's side.
Mat Fraser
The reigning champ's body of work speaks for itself. Three-time Games champ, four-time Open champ, and winner of the Dubai CrossFit Championship and Rogue Invitational, Fraser is the Goliath that the entire men's field competes against.
If you want an example of just how impressive Fraser's level of fitness is, just take a look at his 19.5 Open performance. Fraser went 6:53 on that nasty couplet of thrusters and chest-to-bars and made it look easy. Meanwhile, no one else was capable of going sub seven minutes.
Actually, just watch any of the workouts he posts. You can see how effortless and smooth he makes even the most difficult of workouts look.
Based on how Fraser looked competing at the Rogue Invitational, it's safe to say he's ready for Madison. Fraser took the top spot on the podium at Rogue with more than a 150-point advantage over second place. The reigning champ looked to be in peak form, claiming first on the majority of the workouts throughout the weekend.
For all appearances, Fraser seems to only be getting better and better each year. The question isn't if anyone can pass him, it's whether or not anyone can even keep up.
Pat Vellner
What's not to like about Canadian Patrick Vellner? Last year's runner-up, 2019 Wodapalooza champion, Ed Sheeran stunt double, and the one person that could possibly take the top spot from Fraser at this year's Games.
If you've followed Vellner's performances to this point, then you know that he has the potential to be the Fittest Man on Earth, as long as he can avoid any terrible mishaps during the weekend.
Setbacks and bad luck have almost become a signature trait for Vellner.
In 2017, he fought back to a third-place finish after a terrible start to the weekend due to a swimming event. Although he finished in third, he didn't get to stand on the podium because of some bozo named Ricky Garard.
In 2018, we watched as Vellner was involved in a crash on the bike event named "The Crit" and had to have his bike replaced mid-event, sending him to the back of the pack. Vellner recovered from that event only to go on and fall from the cargo net during the obstacle course event and bruise his lung.
Despite the bruised lung, Vellner still went on take second place for the weekend. Say what you will about the setbacks, but Vellner is tough, maybe more mentally tough than the rest of the field.
Inconsistencies are something that Vellner has been working diligently on shoring up over the past two years, and it showed during his performances at Wodapalooza and the Rogue Invitational this year. Vellner not only won Wodapalooza, but he did it smoothly and easily with event performances similar to Fraser. He finished the weekend 124 points ahead of second place's, Travis Mayer.
The changes to the point system for the 2019 Games may help Vellner's chances of claiming the title of 2019 Fittest Man on Earth. There will now be less of point gap between top event finishes, making it more difficult for competitors to create insurmountable leads. The new scoring structure should make for a more interesting final day and may allow Vellner to stay within striking distance on Sunday.
Jacob Heppner
You're in the minority if you're not excited to see this guy back out on the Games' competition floor. This is Heppner's first Games appearance since 2016, where he took seventh place. Heppner missed out on the 2017 season due to a knee injury and then in 2018 didn't qualify for Regionals thanks to the now infamous handstand push-up standards for 18.4.
If Heppner was any other athlete, most people would have already written him off or forgotten about him, but Heppner is special and those that follow him on Instagram or YouTube know the type of capacity he has and are eager to see it put to the test.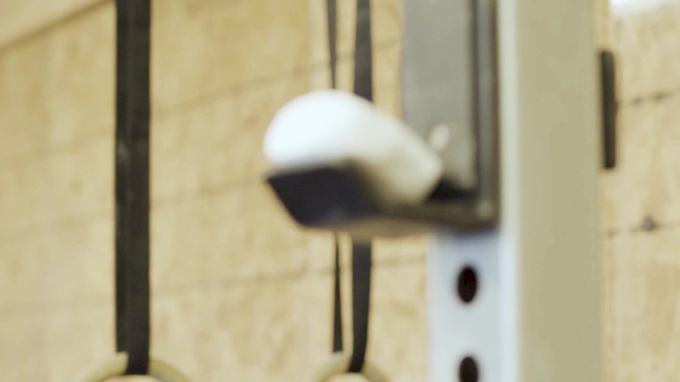 Create a free account to unlock this video!
Get Started
Already a subscriber? Log In
Heppner's 2019 season has been well-documented thanks to his YouTube channel. On Heppner's channel, you can see him crushing most of the Sanctional qualifiers, as he was including them in his training leading up to the 2019 Open. Heppner wasn't necessarily registered officially for all of the qualifiers but was using them as training sessions and would record them with commentary to post on his growing YouTube account.
One of the best workouts to come from these was his mind-blowing performance during the seventh Wodapalooza qualifier. The workout was:
Every 2:00 on the 2:00 (until failure)
8x BBJO
8x Hang power snatch
8x Thrusters
Heppner completed 30 rounds, working out for a full hour, a performance that would have blown everyone else's scores out of the water, but fortunately for them, Heppner wasn't registered for WZA.
Certainly, Heppner is freakishly fit, but does he have what it takes to go to Madison and claim a spot on the podium? He only competed at one Sanctional this season despite doing many of the qualifier workouts. At the Down Under CrossFit Championship, the Games vet finished in second place, trailing first-place Matt Mcleod by just 16 points.
The Down Under event essentially served as a tune-up and check-in for Heppner ahead of the Games. Having already qualified through the Open, there was no pressure on him to win.
Speaking of the Open, Heppner finished in third place worldwide. While in the past, the Open wasn't a great indicator of how an athlete would do at the Games, with the changes to this season, that changed. This year there was more was on the line for athletes with the top 20 finishes receiving an invite to the Games. To be able to take third in the world with everyone going after those invites is definitely significant.
As always, anything can happen at the Games and with the right lineup of events it's possible that we may get to see the Kansas boy finally on the podium at the Games. Even if we don't, we're still excited to see Heppner back out on the Game's floor.