CrossFit Events To Watch In 2020
CrossFit Events To Watch In 2020
Your CrossFit calendar for 2020 is here. From the Games to everything else, here's what you need to know.
Dec 19, 2019
by Roger Lockridge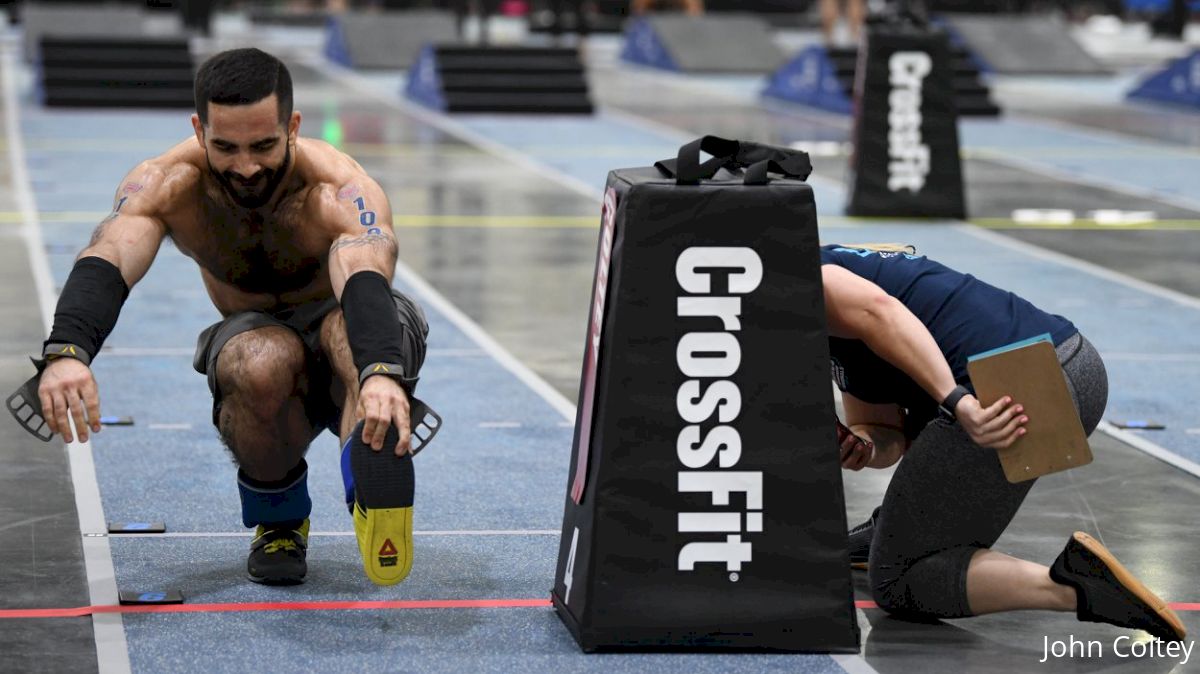 Your CrossFit calendar for next year is here.
2019 has been a memorable year for the sport of fitness, but like most sports, the best is always what is ahead and so we are embarking on another year and decade. 2020 is sure to provide moments that will inspire, entertain, motivate, excite, and leave fans in awe. It's just a matter of when and where these moments will take place and if you will be there to witness the incredible athletes in action for yourself.
The "where" is all over the world now that CrossFit has become a global boom. The "when" is throughout the season, because the calendar has plenty of major events scheduled to take place.
Here's a glance of what is in store for athletes and fans between New Year's Day and the CrossFit Games.
January
We start the year off with events on both sides of the Atlantic. The inaugural CrossFit Mayhem Classic is being put on by four-time Games champion Rich Froning at his gym in Tennessee. The other event this month is over in the UK with the Strength in Depth UK event.
CrossFit Mayhem Classic – January 10-12 in Cookeville, Tennessee
CrossFit Strength in Depth UK – January 24-26 in London, United Kingdom
February
February has contests that would take a lot of miles to travel. We start in Norway and we finish the month in exciting fashion down in Miami with Wodapalooza.
Norwegian CrossFit Championship – February 14-16 in Gol, Norway
Wodapalooza – February 20-23 in Miami, Florida
March
March will have five events that span four continents. The action starts Down Under with the Australian Championship. Next is the Brazilian CrossFit Championship followed by another contest in Iceland. The third U.S. contest of the year will be in California and we conclude March in Berlin.
Australian CrossFit Championship - March 5 – 8 in Queensland, Australia
Brazil CrossFit Championship - March 6 – 8 in São Paulo, Brazil
Reykjavík CrossFit Championship - March 13 – 15, 2020 in Reykjavík, Iceland
West Coast CrossFit Classic - March 20 – 22 in Del Mar, California
CrossFit German Throwdown: March 28 – 29 in Berlin, Germany
April
We ring in April in the Great White North with the Atlas Games in Montreal with only a few days to recover before starting the ELFIT event in Egypt. The U.S. Capitol of Washington, D.C. hosts the MACC in the middle of the month and, finally, the Italian Showdown takes place on the final weekend of the month.
CrossFit Atlas Games – April 3-5 in Montreal, Quebec, Canada
ELFIT CrossFit Championship – April 8-11 in Hurghada, Egypt
Mid-Atlantic CrossFit Championship – April 17-19 in Washington, D.C.
CrossFit Italian Showdown – April 24-26 in Milan, Italy
May
The fifth month of the year has five big events taking place and it's highlighted by the Rogue Invitational. That event had a lot of buzz last year because of all the superstars that competed in it. The other four events include starting May in Madrid, Spain, the second one of the year for Australia, one in China, and one in the Netherlands.
Madrid CrossFit Championship – May 1-3 in Madrid, Spain
Asia CrossFit Championship – May 8-10 in Shanghai, China
Rogue Invitational – May 15-17 in Columbus, Ohio
Down Under CrossFit Championship – May 22-24 in Wollongong, Australia
Crossfit Lowlands Throwdown – May 29-31 in Apeldoorn, Netherlands
June
June is normally when the anticipation of the CrossFit Games starts to ramp up and the buzz will be felt starting in Vancouver. Two more events in the USA take place after that and the month concludes with the always exciting French Throwdown.
CanWest CrossFit Championship – June 5-7 in Vancouver, British Columbia, Canada
Granite Games – June 12-14 in St. Cloud, Minnesota
Asbury Summer Games – June 20-21 in Asbury Park, New Jersey
French Throwdown – June 26-28 in Paris, France
July
The final Sanctional before the Games takes place in Mexico which will be the 16th country to host a Sanctional. For those athletes that had yet to qualify, this will be the last chance to make the dance so there could be some big names here. After that, the excitement will reach its peak as the Games approach.
Mayan CrossFit Championship – July 3-5 in Riviera Maya, Mexico
August
The biggest event in fitness starts at the end of July but the Fittest on Earth will be determined on Sunday, August 2. Will it be the Toomey and Fraser show again or will we see new champions crowned?
CrossFit Games – July 29 – August 2 in Madison, Wisconsin.
As of this writing, nothing else has been officially scheduled but the Open normally starts in October and there will likely be Sanctional events taking place at the end of 2020 for the upcoming 2021 season. From the way the first half of the year looks, there will be enough action and moments to keep the fans satisfied and the athletes working to get better, stronger, and faster.
---
Roger Lockridge is from Lewisburg, WV. His work has been featured on numerous platforms and magazines in the fitness industry over the last 10 years. You can find him on Twitter and Instagram @rocklockridge.