Only a returning World's Strongest Man™ has the free right of passage back to defend his title- the only other ticket is a place on the podium at a Giants Live event. The biggest names in the sport of Strongman, including Johannes Årsjö, Žydrūnas Savickas, Terry Hollands, Mark Felix, and more, will be in Sweden on November 12th for Battle of the Norse Giants. They will battle for prize money, titles, and a golden ticket to World's Strongest Man™.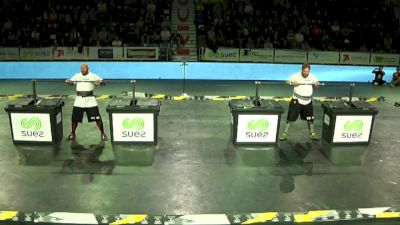 Johannes Arsjo Destroys The Safe Lift
Nov 15, 2016
The Safe Lift is essentially a yoke press, and while some of the strongest men in the world showed up to compete at Battle of the Norse Giants, this event proved to be just too much for some of them. On the opposite side if the spectrum is Johannes Arsjo who looked calm, steady, and methodical in all 11 of his reps and cruised to a dominant first place finish in not only this event but the show overall.