Only a returning World's Strongest Man™ has the free right of passage back to defend his title- the only other ticket is a place on the podium at a Giants Live event. The biggest names in the sport of Strongman, including Johannes Årsjö, Žydrūnas Savickas, Terry Hollands, Mark Felix, and more, will be in Sweden on November 12th for Battle of the Norse Giants. They will battle for prize money, titles, and a golden ticket to World's Strongest Man™.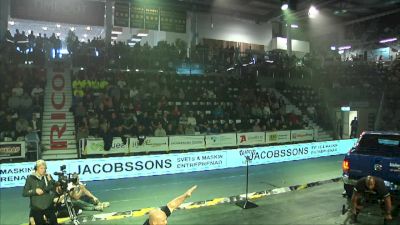 Mark Felix Wins The Car Deadlift
Nov 15, 2016
Mark Felix is still one of the most dominant deadlifters in the world even at the age of 50. At the Battle Of The Norse Giants, the car deadlift event crushed many of the competitors until Mark Felix entered the arena and pulled the weight 12 times. Weighing in at 365kg at the bottom at 400kg at the top, pulling that truck takes world class strength and endurance.