The Pan American Senior Championships will be filled with legends and favorites in the sport, including Mattie Rogers, Kendrick Farris, and others.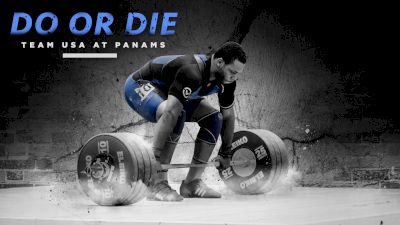 Do Or Die: Team USA At PanAms (Trailer)
Jul 6, 2016
When Team USA landed in Cartagena, Colombia the women had locked in three spots to Rio, but the men weren't sitting as comfortably. They had one last opportunity at Senior Pan Ams to earn one spot, and it would take every team member (and every kilo) they had. They first needed to fight for their team, and then for themselves, and one male would earn a spot in Rio. After some unexpected performances and injuries it became Do Or Die.