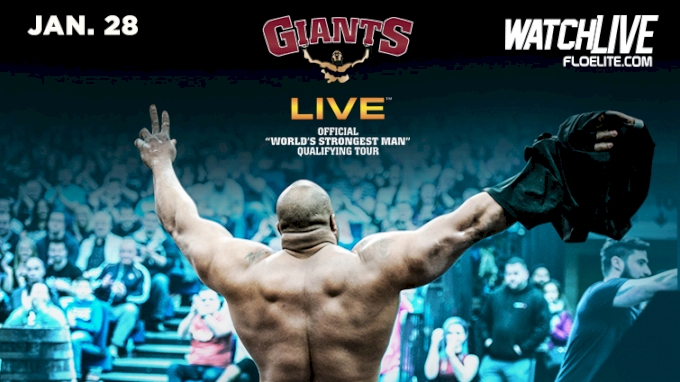 WATCH THE BRITISH OPEN LIVE ON FLOELITE ON SATURDAY, JAN. 28!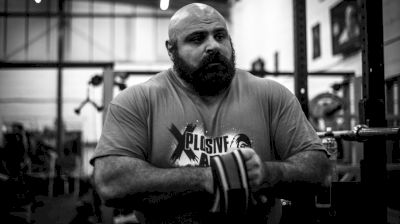 Now Healthy, Laurence Shahlaei Eyes Third Britain's Strongest Man Title
Jan 19, 2017
"In Strongman there are no victors, just survivors."
Later this month, Laurence Shahlaei will attempt to join Eddie Hall and Geoff Capes in the illustrious group of three-time Britian's Strongest Man winners. It would be the pinnacle of what is an already-outstanding resume. And as the reigning European champion, it's easy to see why the big man from Swindon, England, will be going into the January 28 competition in Doncaster as one of the big favorites to win.
When he's fully fit and injury-free, there isn't a man on earth who can keep up with Shahlaei on the yoke or farmers events. All the phenomenal talent that Shahlaei possesses, though, just makes the injuries that have pockmarked his career even sadder.
His first injury on the big stage was as far back as his debut at Britain's Strongest Man (BSM) in 2008, when he battled his way through the qualifiers and into the final only to suffer a torn bicep on the tire flip. After being forced to withdraw due to the injury, Shahlaei was back at BSM three years later and determined to make up for lost time, which he did in style by narrowly missing out on the podium and finishing an impressive fourth. Unfortunately, just as Shahlaei was finding his feet in the competition, BSM took a three-year hiatus. In 2009, the competition was partially replaced by England's Strongest Man. But the change in name did little to stop the juggernaut that is Shahlaei from excelling, and it didn't stop him from taking his first major title win and becoming England's Strongest Man.
But a competition like BSM could never disappear for long, and by 2012, the prestigious event was back—along with a world-class lineup. Although he faced tough competition throughout, Shahlaei stormed to victory, beating the formidable Terry Hollands in the process. Eager to show he was more than a one-hit wonder, Shahlaei defended his title like a man possessed in 2013, again claiming victory over legends of British strongman Terry Hollands and Mark Felix.
Victory at Britain's has eluded Shahlaei since that day in Doncaster four years ago, including a near miss last year. Shahlaei finished third overall in 2016, only half a point behind Felix and within 10 points of winner Hall, but it wasn't enough for him. A year later, and Big Loz is confident that he's made the improvements needed to once again become Britain's Strongest Man.
Video and article by Chris Bland