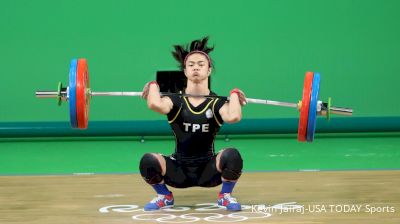 Hsu Shu-Ching Wins Gold In Rio!
Aug 7, 2016
The Women's 53kg session was incredible! It all came down to the final clean & jerk for China's Li Yajun, the favorite coming into the competition. Due to some gamesmanship in the back between the coaches, Li Yajun was forced to come out much sooner than she was prepared to do and couldn't make any successful clean & jerks.

Congrats to Chinese Taipei's Hsu Shu-Ching for following up her 2015 World Championship performance with Olympic Gold!


Full Results Here
W53A Photo Album

[album albumId="450263"]