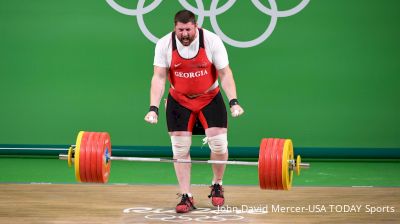 Rio 2016 Men's 105+ Recap
Aug 17, 2016
What a way to cap the weightlifting competition in Rio! The men's 105+ category had a tremendous amount of ups and downs and was a truly amazing session.

Behdad Salimi (IRI) owned the 214kg snatch World Record for 5 years, but Lasha Talakhadze (GEO) had that record on his mind coming into this competition tonight. With an epically easy 215kg snatch, Talakhadze took the World Record and held onto it for all of 60 seconds until Salimi took to the platform and smashed a 216kg snatch to reclaim the World Record!

We also saw a 210kg snatch out of Gor Minasyan (ARM) and a 207kg snatch from Irakli Turmanidze (GEO), which set up a very tight competition going into the clean & jerks.




Tonight's M105+ session will be insane. Georgia's Lasha Talakhadze should go for snatch and total WRs: 215/258/273. pic.twitter.com/KkwvhHCzqu

— Armen Hammer (@armenhoists) August 16, 2016


I had predicted that Talakhadze had Rezazadeh's 272kg total World Record in his sights and I wasn't wrong. After Behdad Salimi bombed out, with his only successful clean & jerk taken away by the jury, Talakhadze essentially had the gold medal locked up and went for 258kg in the clean & jerk as his final lift to take the total World Record from Rezezadeh (IRI).

Armenia's Minasyan and Turmanidze had a shootout for silver, with Minasyan finishing in second and Turmanidze (GEO) taking bronze.


Final M105+ Standings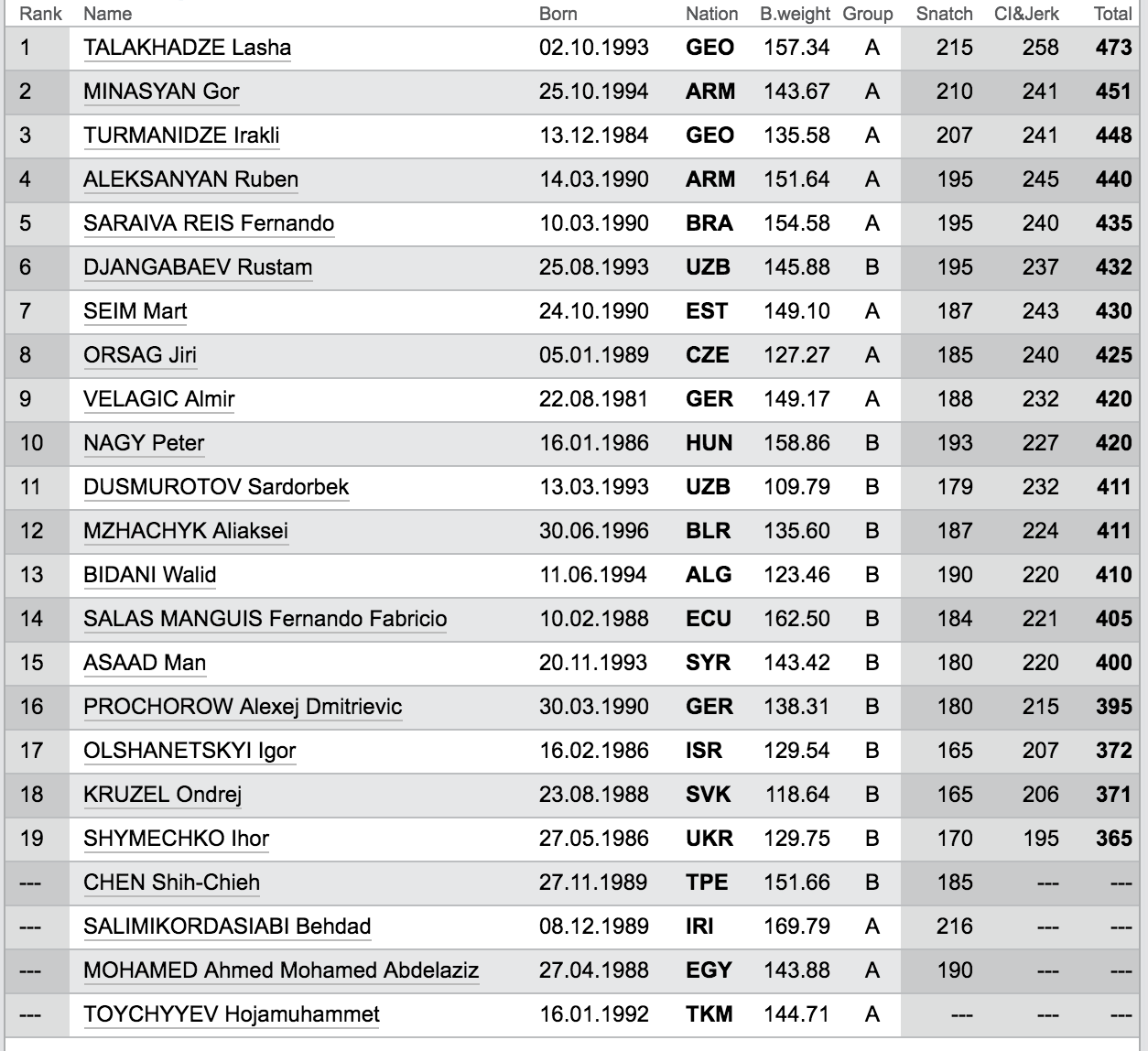 Final Medal Count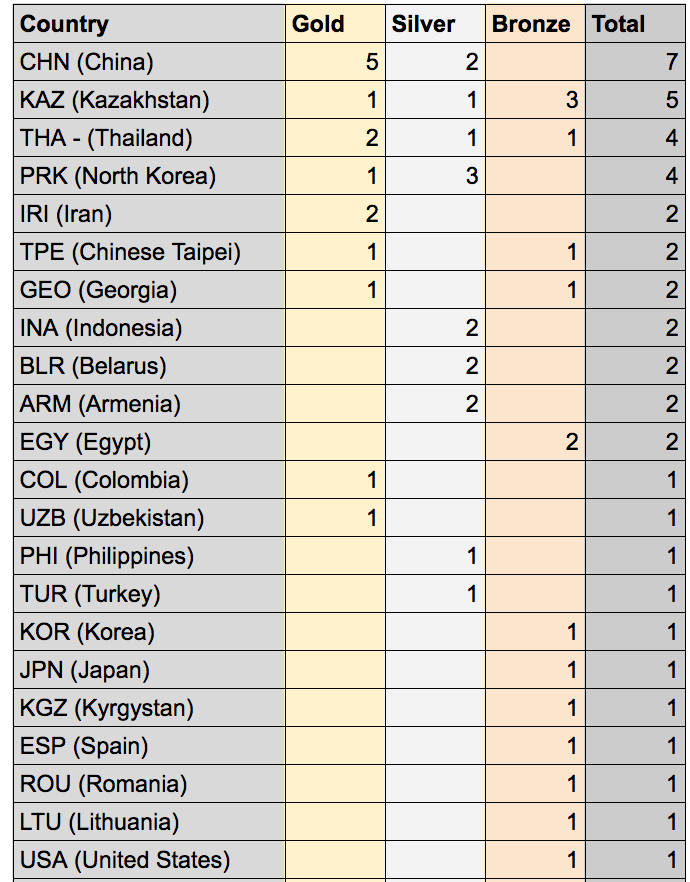 Full Rio Weightlifting Results