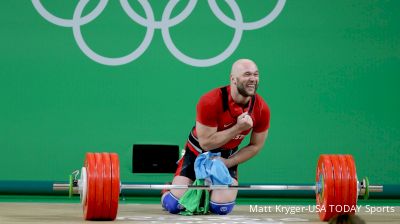 Rio 2016 Men's 105 Recap
Aug 16, 2016
Uzbekistan's Ruslan Nurudinov takes not only Olympic Gold but also an Olympic Record in the clean & jerk with his final 237kg lift. Nurudinov was part of an absolutely epic showdown at the 2014 World Championships between him, Ilya Ilyin, and David Bedzhanyan, and with neither Ilyin or Bedzhanyan competing in Rio, Nurudinov was the man to beat in Rio. He was able to live up to the hype and take the title with an masterful 5/6 showing, going 194/237/431.

The silver medal belongs to Armenia's Simon Martirosyan, the 19-year-old Youth World Record Holder and Junior World Champion, who was able to show up and continue his streak of PRs and growth. With this type of baseline and so much time to grow, Martirosyan will be an World Champion and Olympic Champion contender very soon.

Kazakhstan's Alexandr Zaichkov was able to lock up bronze, but probably didn't have the day he was hoping for. His last clean & jerk was taken away by the jury, but the 2015 World Champion still put up an impressive performance.


Men's 105 Standings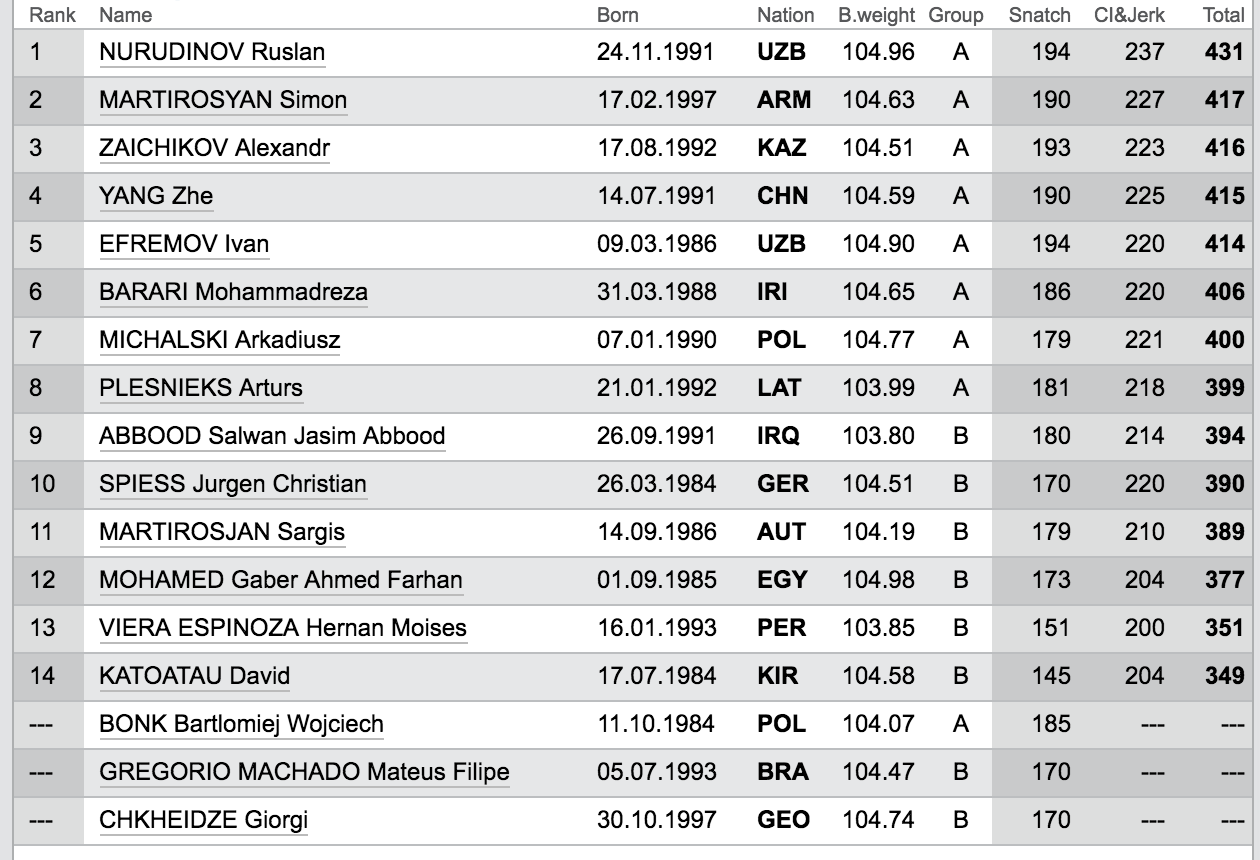 Medal Count So Far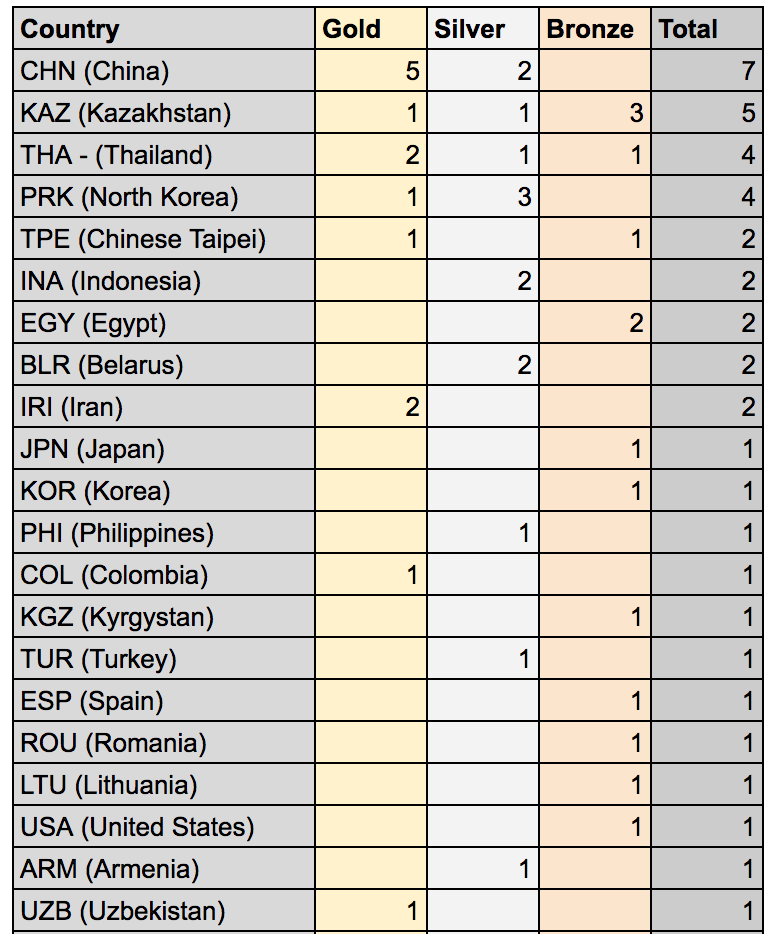 Full Rio Weightlifting Results


And for your entertainment...