Rio 2016 Men's 85 Recap
Aug 13, 2016
The men's 85kg A session was absolutely insane. This entire Rio Olympics has been one crazy competition after another and the men's 85 followed that trend. World Record holder Kianoush Rostami (IRI) has been the favorite coming in and his biggest competition was China's Tian Tao who was able to match Rostami's World Record performances at Chinese Nationals.

Tao's biggest issue has been his inconsistency: he's bombed out at several huge international competitions. The Rio Olympics were yet another showcase of Tao's wild ups and downs. He finished 2/6, going 178/217/395, only making his final snatch and clean & jerk each session. That 217kg was good enough for a new Olympic Record, breaking Pyrros Dimas' 215kg clean & jerk from 2000!

But it was Rostami's consistency that locked up his Gold medal. Rostami finished 4/6, going 179/217/396, setting World and Olympic Records in the Total.

Bronze went to Romania's Gabriel Sincraian, who not only earned a bronze medal but also went 6/6, finishing 173/217/390. Those are not only huge numbers but also huge PR's for Sincraian: 4kg on his snatch, 15kg on his clean & jerk, and 19kg on his total. In 2012, Sincraian bombed out on his snatches and now he's gone and earned himself a bronze medal in Rio!


85kg Men's Results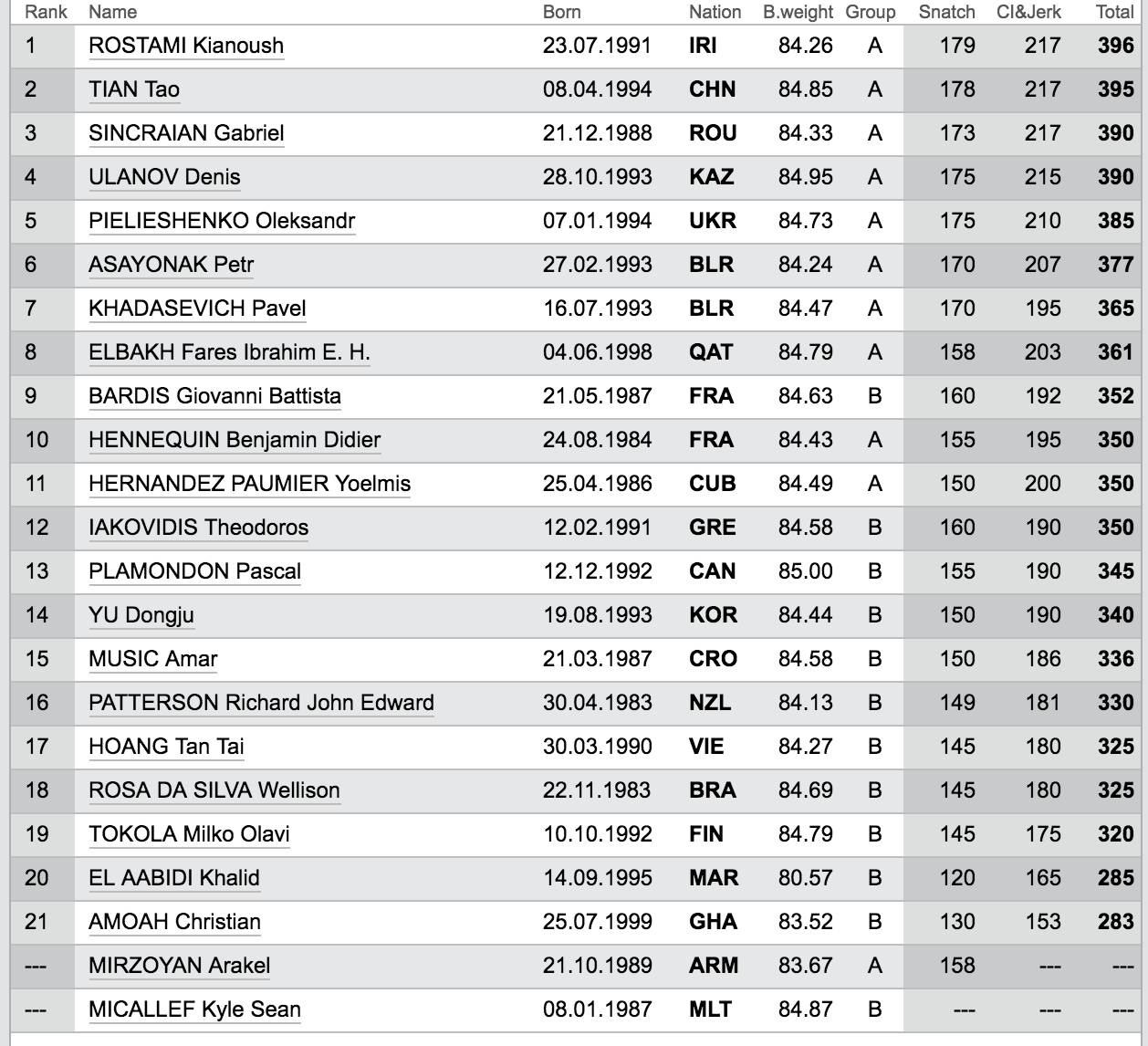 Total Medal Count So Far