Power Monkey CrossFit/Gymnastics Camp.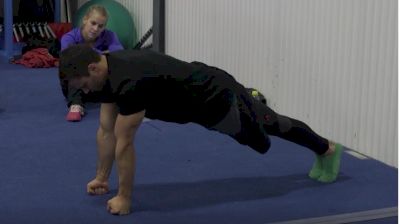 DAVE DURANTE | Handstand Wrist Exercises
Jun 14, 2015
Most athletes neglect wrist conditioning, and believe that if they continue to work handstands, and similar movements, their wrists will become stronger. This is not the case. Dave takes you through "wrist push-ups", and exercises that will strengthen your wrists, working to avoid future injury. For more information about camp registration and information, check out www.powermonkeycamp.com.