Power Monkey CrossFit/Gymnastics Camp.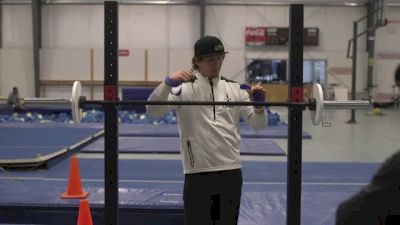 CHAD VAUGHN | Front Squats With Straps
Jun 17, 2015
Chad Vaughn shows how to utilize straps in order to gain comfortability and mobility in your front rack position. As he's taught in previous technique videos, your support position should be more relaxed than anything, providing for a bigger base in which to stabilize the bar. Keeping the straps on, elbows up and in, and hands relaxed, you can practice this movement in order to strengthen your front rack. For more information about camp registration and information, check out www.powermonkeycamp.com.