Power Monkey CrossFit/Gymnastics Camp.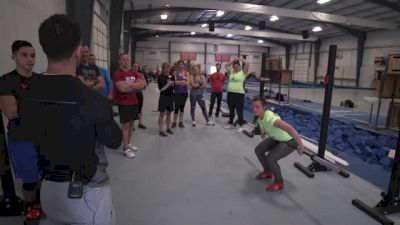 MIKE CERBUS | Muscle Snatches
Jun 16, 2015
In most cases, early arm bending in your muscle snatch is the result of an impatient pull, and not understanding how aggressive your arms can pull in that position. In this video, you will learn the strategical steps to perfect your muscle snatch & jump positions, focusing on vertical extension and strong pulls throughout the entirety of the lift. For more information about camp registration and information, check out www.powermonkeycamp.com.