Power Monkey CrossFit/Gymnastics Camp.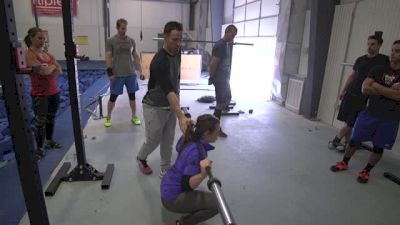 MIKE CERBUS | Squat Press Positioning
Jun 16, 2015
Mike Cerbus explains the entire goal of this squat-press drill is to practice with a vertical torso, which in turn, strengthens correct squat press positions for the snatch. For more information about camp registration and information, check out www.powermonkeycamp.com.